4 more Mondays! 4 more Monday! Am I the only one counting down the days? I didn't think so! The end of the year is near so I'm trying to come up with new ways to get my kids excited about learning. I'm tired, their tired, and the days sure can be long with the same old routine. Sight words are something we practice on a daily basis and they can get old after awhile. I try to incorporate a new sight word game each month so the kids don't get burnt out on them. My latest game, sight word stacking is their absolute favorite!
I've had this huge box of foam sheets that I got a garage sale sitting in my supply closet for months and I finally found a use for them. I cut the piece of foam into squares. They aren't perfect, nor are they all the same size. Each square is no more than an 1 x 1 inch. I wrote a sight word on each square and put them into baggies. Here is how it works.
Each group gets a bag and lays all of the squares face down. They turn a square over one at a time. If they say the word right then they get to stack it. If they say it wrong, it goes back into the pile face down. Each time they get a word right, they stack it on top of the other.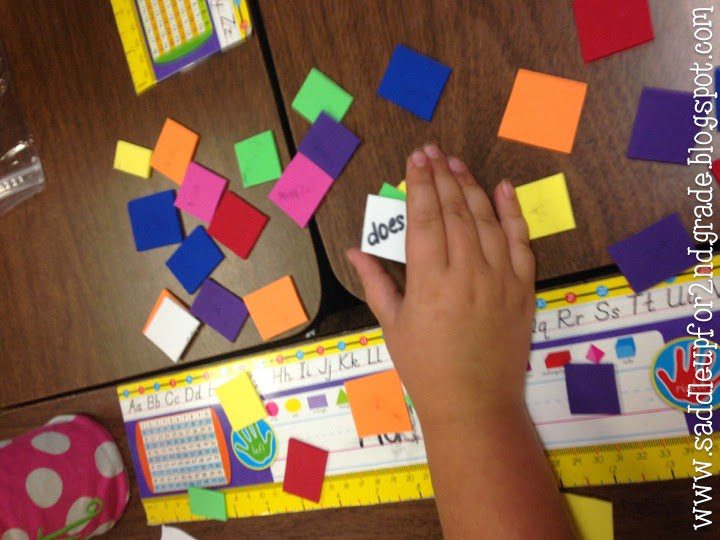 Eventually their stack will start to look like this. I tell them that once the square is laid down, they cannot touch it again and they cannot straighten the stack up.
Sooner or later, their stack will fall! I love hearing "NOOOOOO! WE ONLY HAD TWO MORE!"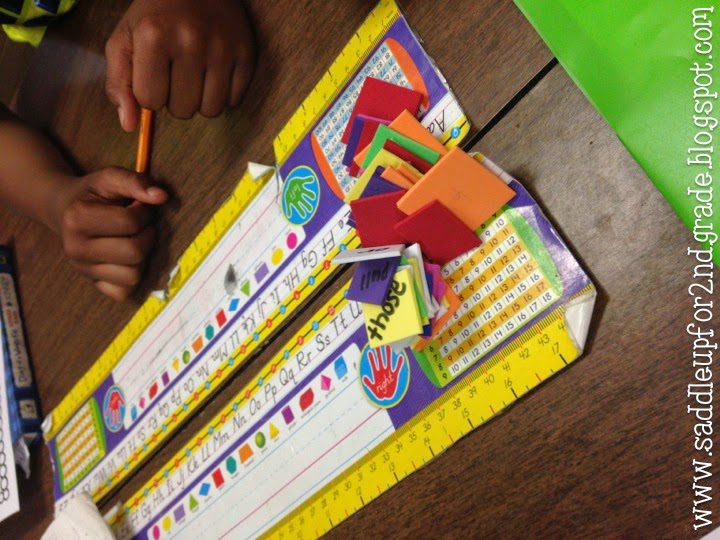 Once their stack falls, they choose one of the squares and write that word on the game sheet. Then they use that word in a sentence. Once everyone in their group has written a sentence, then they can start another round.
Would you like a copy of this activity sheet? You are in luck!
Click here to get it for FREE
! I use this a lot for early finishers. The directions on the page say for them to choose 5 squares, then write each word in a sentence. You can play it in groups like I mentioned earlier or you can have them do it this way. If you like this idea, pin the image below to save it for later.
These are super easy to make and the kids really enjoy it. I'm hoping this one will keep them interested in sight words for the next few weeks.