Below you will find a list of upcoming teacher professional development conferences that Marcy will be presenting at.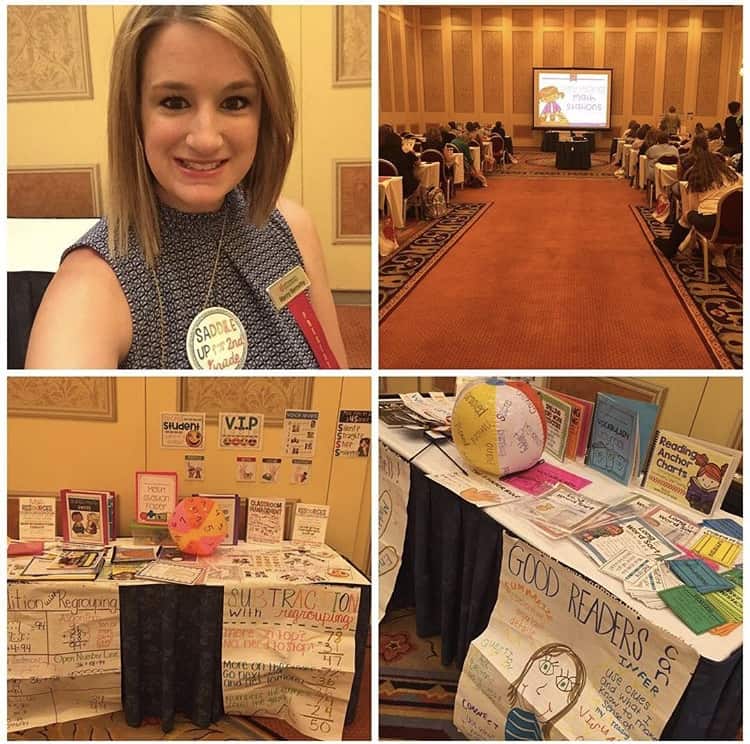 Texas 2nd Grade Conference
Join me in Austin, TX in January 27th-28 2020 for the Texas 2nd Grade Conference hosted by SDE! Marcy's sessions are:
Fitting It All In! – You've got only so many hours to do it ALL! It is POSSIBLE! Marcy shares how to integrate math, literacy, science, and social studies into your day. This session is packed with real-world ways to make the most of your daily schedule with engaging activities, centers, and technology. Fit it ALL in—you can do it!
That's a Math FACT, Jack! – Whether you're a nervous novice, experienced teacher, or somewhere in between, teaching math facts is difficult! Come see how Marcy teaches and reinforces math facts throughout the year using a hands-on approach. Get ideas you can take back and implement in your classroom from day one!
Reaching Those Who Struggle – Teaching a class full of minds on various levels can be difficult. What about those who struggle? Marcy focuses on how to give every student the opportunity to learn and grow. Join her in learning how to reach those special ones that need you the most and collect numerous strategies to help guide your strugglers to the success you know they can achieve.
Building Mathematical Comprehension – Did you know that reading and mathematics have a lot in common? In this session, Marcy will show you how to use familiar reading comprehension strategies and apply them to understanding mathematics. She will share some hands on ways for helping students make sense of math through vocabulary, making connections, visualizing, and so much more. 
iTeach 2nd Conference
Join me in Las Vegas, NV for the 2020 iTeach 2nd Conference hosted by SDE! Session details will be announced soon!
Marcy is available to come to your school, district, association, or conference to help inspire teachers. Below you will find a list of sessions that are currently available.
Managing Math Stations
Hands On Math
Math Stations Made Easy
Building Mathematical Comprehension
Meaningful Math
Data Driven Small Groups (Math)
That's a Math Fact, Jack!
Problem Solving, No Problem!
Becoming Word Nerds (Vocabulary)
Voracious Vocabulary
Creative Classroom Management
If you are interested in booking Marcy, please email marcy@saddleupfor2ndgrade.com and she will get back to you right away!