Marcy has been a nationally known presenter working with teachers all over the United States since 2015. She specializes in providing quality, researched-based training in math and vocabulary instruction.

Below you will find a list of upcoming teacher professional development conferences that Marcy will be presenting at.
ESGI TeachCon
Register – ESGI TeachCon
FREE EVENT
Where: Online
When: October 18-20, 2021
Sessions: Simple Strategies for Mastering 2-Digit Addition
Teach Your Heart Out
Where: Online
When: December 3-4, 2021
Sessions: Math Fact Fluency and Building Mathematical Comprehension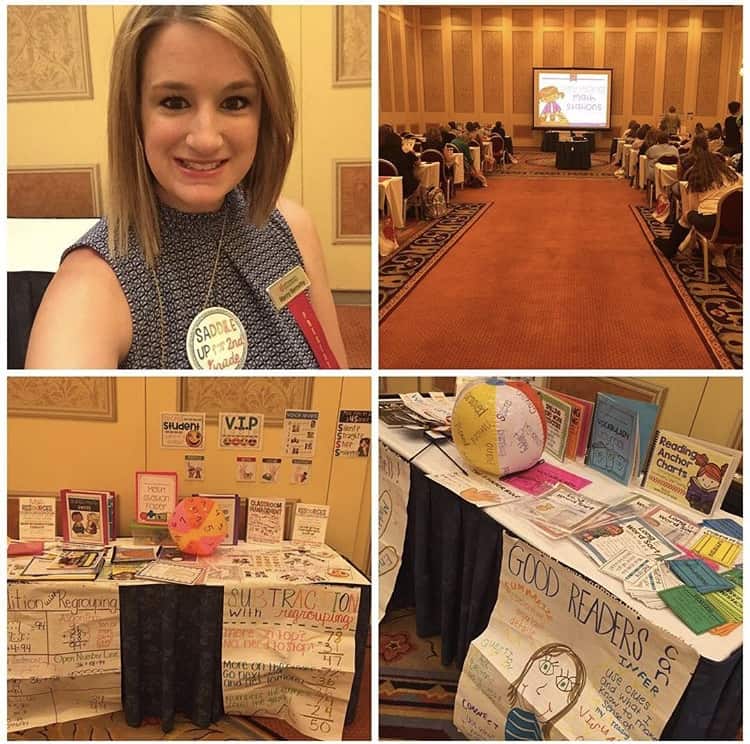 Marcy is available to come to your school, district, association, or conference to help inspire teachers. Below you will find a list of sessions that are currently available.
Managing Math Stations
Hands On Math
Math Stations Made Easy
Building Mathematical Comprehension
Meaningful Math
Data Driven Small Groups (Math)
That's a Math Fact, Jack!
Problem Solving, No Problem!
Becoming Word Nerds (Vocabulary)
Voracious Vocabulary
Creative Classroom Management
If you are interested in booking Marcy, please email marcy@saddleupfor2ndgrade.com and she will get back to you right away!