I've gained a lot of new followers over the past week! I just wanted to say thank you to everyone! I appreciate it more than you know. If your new, check out my "About Me" section to learn all about me!
Today I'm linking up with one of my favorite 2nd grade bloggers, Jessica from Second Grade Nest for her "Day in the Life of a Teacher" linky!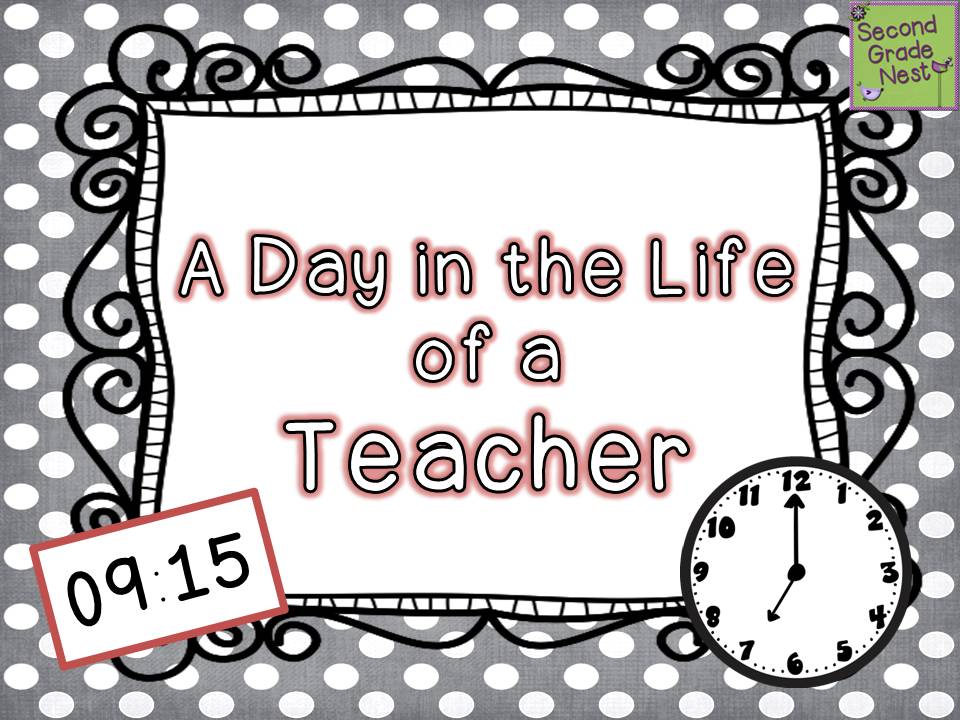 I did my best to take pictures through out my day.
Don't hate because I sleep in! I've always struggled to wake up early!
I'm terrible at taking "selfies"! I tried.
Both of these items are in my TPT store! You can check them out below!
Jared and I normally spend our evenings outside! Playing with the dogs, grilling out, hanging out on the porch swing!
There is my day in a nutshell! I just realize I didn't put a.m. or p.m. on my pictures! Whoops!