One of my favorite end of the year writing activities is to have my students write letters to next years class. They get to tell them about me, something fun they will do, what they will learn, our classroom rules and anything else they feel like sharing. This is a perfect way to reflect on the school year.
We spent the first day working on our graphic organizer. We brainstormed ideas on the board together and then they and to choose two things to write down in each box. I think I enjoyed this more than they did. I loved seeing them come up with what they have learned and for the first time this year, they were actually excited about writing. #proudteachermomentforsure
After we spent a few days making our graphic organizer it was time to start the letter process. We just wrapped up our letter writing unit a few weeks ago so I was anxious to see these skills put to the test. They did a really great job and not one of them complained.
They all turned out great but here are some of my favorites.
*One thing you'll need to know is she will take a lot of pictures* TRUE STORY! 🙂
*Mrs. Bernethy does not like it when you lie.*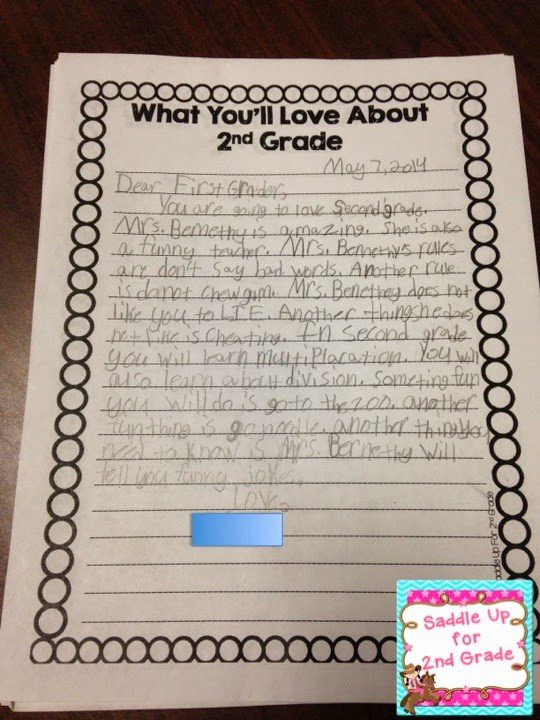 *I love that he said Go Noodle! We haven't used it very long but it has been a huge hit!*
Didn't they do a good job?!? Writing has been such a struggle for us this year so I'm loving one of our final pieces and seeing how far they have come.
Would you like to use this end of the year writing activity in your classroom? You can get this writing organizer and template by filling out the form below. It will be sent straight to your inbox!
Want to save this idea for later? Pin the image below!