Last week in social studies we learned all about the
branches of government
. This is such a hard concept for 2nd graders to grasp. To help them get a better understanding of the concept of the three branches, we used these booklets to help us out.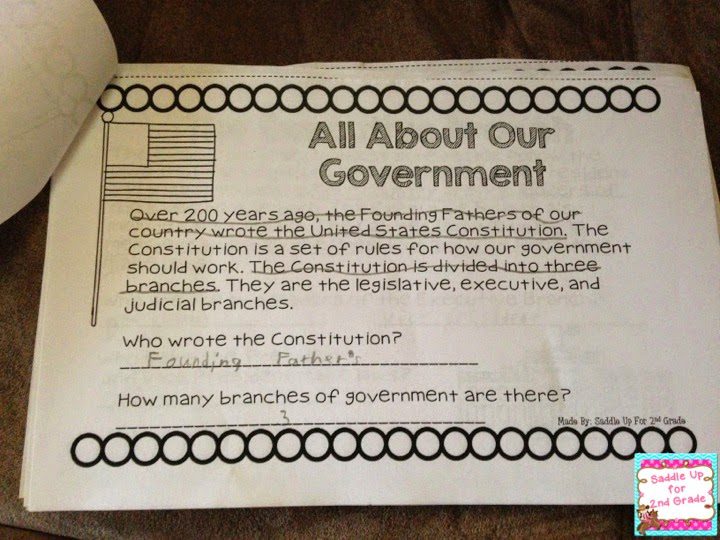 Each day we learned about a new branch.
We made these flip books in our journal. Under each flap, they wrote a few sentences describing each branch and what they had learned.