Happy Thursday ya'll! With it being election week, I wanted to share how we pick our weekly chapter book read-alouds.
In 2nd grade chapter books are a BIG DEAL ya'll! They make them feel so grown up. Each week, when we come back from PE, I read them part of a chapter book. I try to stick with one book a week so that on Fridays when we go to computer lab, we can take our AR tests.
On Monday morning, I pick 3 books and put them on our whiteboard. When they finish their morning work, each child gets a piece of scratch paper and casts their ballot for which book they want me to read by placing their vote in our
book vote cup
. They are getting really good at reading the back cover to see what the book is about.
When our read a loud time rolls around, I tally up the votes and the winner gets read for that week. This went perfect with discussing the election this week. It was so easy for them to relate too.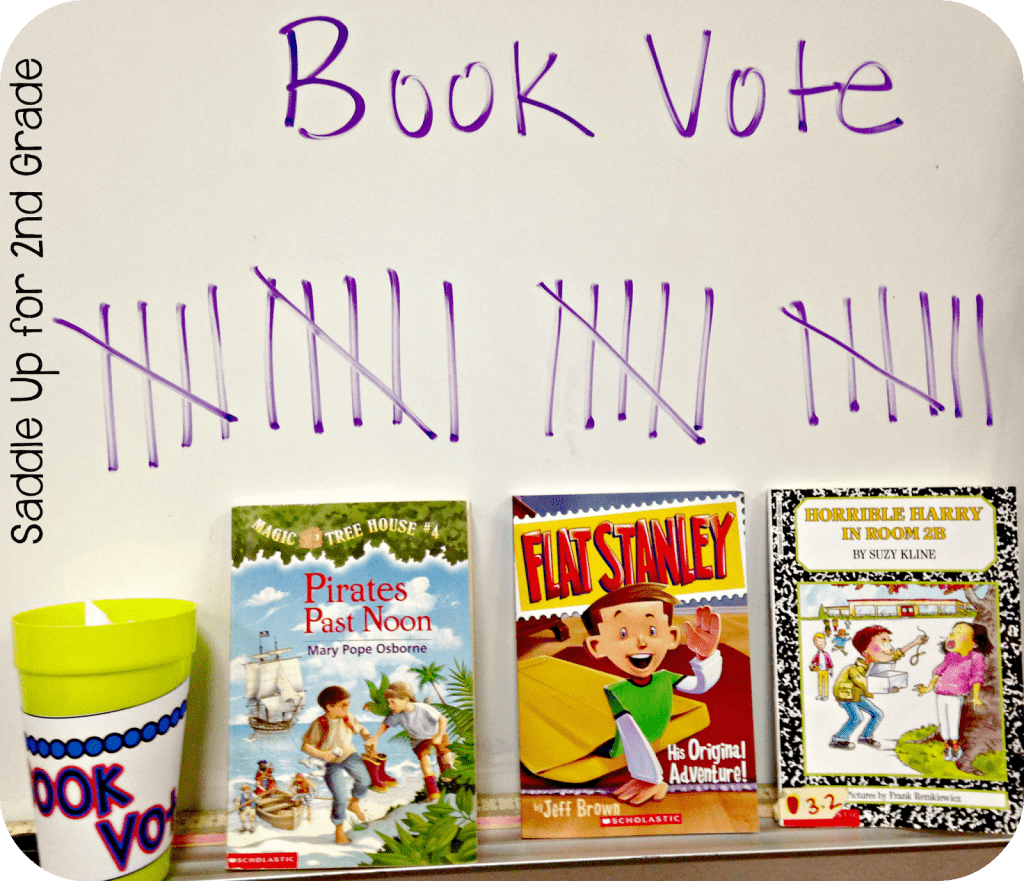 We are really into Magic Tree House right now. They cannot get enough of Jack and Annie! ALL of my MTH books from my basket are gone and in someones book bag. That makes me a happy teacher. We just finished book number 4 today. I think next week I'm going to give Jack and Annie a break and let them vote on something else. I want to expose them to other types of chapter books. It was a close race last week so I'm hoping they'll be excited about a new series too.
How do you pick your read-alouds? I'd love to hear from you.